Internet Safety
The Internet has become an important part of children's lives. A world has opened up which offers many positive opportunities.
Children start using computers from a very early age and are increasingly using the Internet whether it is at home, in school, on their mobile phones or on a games console. With this in mind, Internet Safety and knowing how to help protect children and young people online, is essential.


Just as we want to keep our children safe in the real world, we will want to do the same in the virtual world. While it is important that we understand enough about the Internet to keep our children safe from harm, it is equally important that we equip our children with the skills they need to keep themselves safe so that they can experience the Internet positively and responsibly.
Some useful links: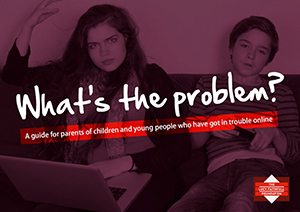 What's the problem? - a guide for parents of children and young people who have got into trouble online. It is designed to answer some of the immediate questions you may have after learning that something is happening, or has happened, in your child's online life.
Click the image or go to Parents Protect! - a project of The Lucy Faithfull Foundation.
VPNMentor's The Ultimate Parent Guide for Protecting your Child on the Internet
The Metropolitan Police's Internet Safety
Some key facts:
- Unsupervised use - Many children are using the internet unsupervised at an early age. Studies found that over 71 percent of parents do not supervise their children's internet use after the age of 14, yet a shocking 72 percent of all missing children cases that begin online involve children who are 15 or older.
- Hiding Information From Parents - Unfortunately, regardless of parental intentions and involvement, the Kidsafe Foundation reports nearly 32 percent of teenagers hide or delete their browsing history from their parents.
For more facts about Internet Safety visit the following link: safety.lovetoknow.com